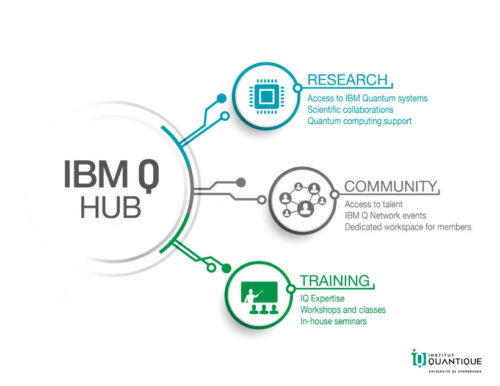 IBM Q HUB AT INSTITUT QUANTIQUE
The presentation will detail how the IBM Q Hub is setup and what career opportunities one could envision in quantum computing.
Speaker profile: Ghislain Lefebvre began his career as a physics teacher in several CEGEPs that welcome grade 12 and U1 students in the province of Quebec. He then launched his own business by founding a brewery with his wife. He held the positions of brewer and president. Since January 2020, he is back in the world of physics and holds the position of Partnership Development Manager for the Institut quantique at Université de Sherbrooke.
IBM Q Hub Our IBM Q Hub, the first of its kind in Canada, offers its members exclusive access to premium IBM quantum computing systems, a chance to take part in a unique scientific community and continuous education opportunities to support research projects. Quantum programming is complex. Developing one's expertise today is essential to seize tomorrow's emerging opportunities. We have a collaborative scientific approach supported by a solid development team in quantum computing.
Website: https://www.usherbrooke.ca/iq/en/research/ibm-q-hub-at-institut-quantique/